There is no doubt that the Internet is playing a vital role in your daily life. You use the Internet for anything, from keeping up with the latest news, researching goods, and checking your social media channels to monitoring your emails, buying online, and talking with friends. Now you can even earn money online!
Online jobs are one of the most significant benefits of technology, offering you hundreds of tasks that could only be performed in formal businesses a decade ago. With rapid communication technologies, databases, and the power of the basic laptop, the potential to enhance your work-life balance by working from home is finally more feasible.
There are a plethora of reputable work-from-home opportunities in Australia with flexible hours and a quick start; you just have to know where to find them.
1. Virtual Assistant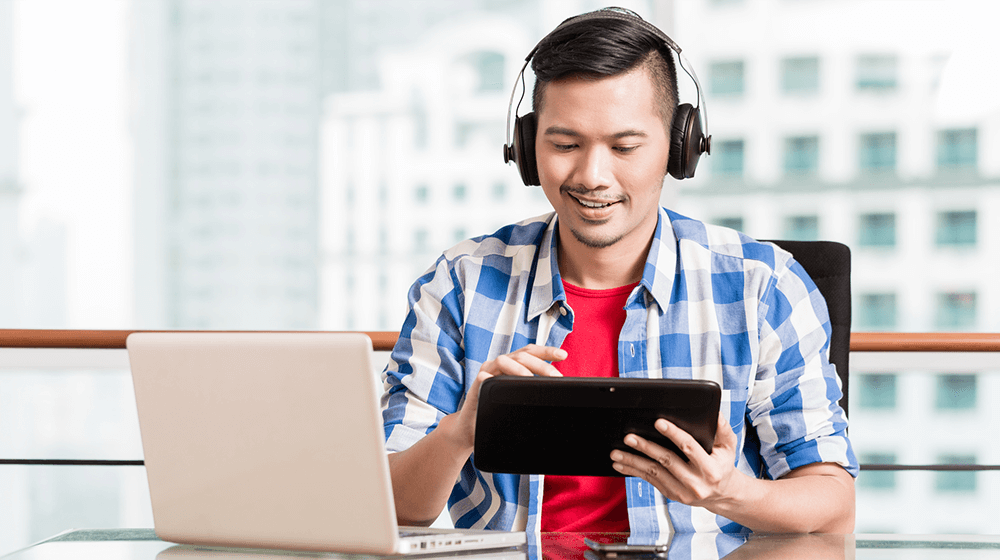 Assistants are responsible for administrative and academic tasks. Because of technological advancements, many administrative tasks may now be handled outside of the office, making this position ideal for anybody looking for a home office setup. Phone calls, meeting scheduling, and digital copying is examples of tasks. More businesses are searching for them since they reduce physical space and eliminate the need to pay for things like employee money. And because it's simple administrative work, you may be more flexible with your schedule.
2. Sponsored Post
If you have a significant social media following, some businesses may pay you to promote their products. First, approach a few smaller businesses and make sure they fit with your existing content. For example, if you frequently share photos of yourself skiing in the snow on Instagram, a tiny ski gear band might be a nice place to start. This is very beneficial because you can earn soon just by posting and also, you get many free stuff.
3. Translator
Getting a job as an online translator is another fantastic work-from-home possibility. As the globe grows more interconnected, your ability to write in a language other than English will be more valuable than ever. Companies want to contact clients all around the world, which requires understanding their language. All you have to do is start looking if you already know how to write in another language. If you don't, it's never too late to get one!
4. Online Tutoring
If you are educated in a certain topic, you may instruct students online using platforms such as Zoom and Skype. However, tutoring is a lot of labor where you need to be very engaged in how your students doing. Instead of lecturing, you might do something similar and generate notes for students. When doing so, you must ensure that you grasp their curriculum and the courses that must be covered. Your success is determined not just by your effectiveness, but also by your ability to make relationships. You should be able to get pupils to return to you.
5. Freelance Content Writing
Content writers are responsible for creating content for websites, social media, and other platforms on a wide range of topics. Writing reviews, descriptions, and blog entries are examples of these. Most content writers work as independent contractors and set their own hours. Content writers are given instructions and a word count to work with, which may need research, interviews, and a high level of inventiveness.
6. Data Entry
If you're an Australian or not, you've probably heard of data entry. It's something that everyone has attempted at some point. Companies deal with data, which must be entered into their systems. Instead of paying someone a salary to perform it regularly, they may hire you on a part-time basis over the internet. They will save not just on money, but also on space because you would not be occupying their actual workplace. You don't need any talents for the work; all you have to do is enter data. The team would offer you a payment for a certain amount of data to input.
7. Social Media Management
One of the new jobs that have grown is the responsibility of maintaining a company's social media profiles. As the age of innovation millennials and beyond grows, people are increasingly looking for items through social media. If you already have computer abilities, this part-time work-from-home opportunity is ideal. If this seems like something you currently do for yourself, why not turn it into a remote job and be paid for it?
Final Thoughts
As you can see, there are several opportunities to earn money from home. Being self-employed provides the freedom and responsibility of being your own boss, and many small company owners choose to pursue their ambitions in this manner.
Overall, what are your thoughts? If you're short on funds, the suggestions above will help you find an amazing job. They provide an excellent balance of long-term and short-term solutions. But make sure that you are not in the hands of spam.